emms
Owner/Designer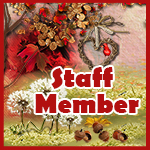 Number of posts

: 160


Age

: 39


Location

: Norfolk


Points :

5054


Reputation :

3


Registration date :

2009-01-15


Subject: Rules/Guidelines Thu Jun 11, 2015 7:43 pm

---

Here at MK we are a very friendly group. Our rules in which are set are simply to keep the site friendly and running smoothly.

***Accounts***
Can we ask the you only register with one account. If you forget your password please use the password reset facility on the forum.

***Pictures***
Please only request work with pictures of your own children.
(If you wish to use images of children which are not your own, you will need to have the parent or guardians of the child consent and will need to send the consent to the admin of site.)

***Requests***
Can we ask that you do not bump your request by replying to it, your request will be seen and done by a maker within good time. (If you need to add info or pictures please edit the original post and not reply to it)

***Graphics***
No Double Dipping can we ask that you do not request the same design on mummies keepsakes that you have requested elsewhere at the same time. Designers do the work in their free time, It is not only impolite, but it is also very disrespectful of the time and effort your maker has put into your graphic.

***Make sure you return for your signature***

***No copyrighted material will be used on this site***
Using copyrighted images are illegal so please only supply images that are not copyrighted. We also do not alter other makers work. If you need alterations done to something, you'll need to contact the original maker.

***Joining the MK team***
If you are interested in becoming a Designer or a designer in training please contact the admin with some info on yourself and also some previews of your work.


***Waiting Times***
Times for waiting for a request depending on how busy the site is and other commitments of the maker your request should be fulfilled within 2 to 5 days of designer pick up.

***Full filled Requests***
Once your Siggie or Avatar etc... is done, you can look for it in the Pick Up Zone, it will simply be your original request post you need to look for.

***Web Graphics***
For web graphics ie banners, basic backgrounds, avatars, blinkies, facebook images, follow me tags etc... we don't charge for one piece requests. If you require more than one piece please see the price list within the web graphics forum.

***Paid Requests***
These are printable graphics and skin/theme requests. We do have a small charge for all these depending on the size of the job. For price list please see the individual forums. We will make pretty much anything from cake toppers, flyers, birthday invitations/card to just large signatures/desktops

***Jump The Queue***
This is for all graphics that you need in a hurry and will be completed within 48hours from donation being received. Prices can be found in that forum.

***For Animated artwork, please allow more time for completion.***

Can we ask that if you wish for your child/children not to be displayed as preview of our work on here or facebook pages or any other sites our designers work on that you ask on time of requesting for the pictures to be blurred or  for us not to display.

All designers work can be viewed here under the designers name.
Mrs-D





Number of posts

: 14


Points :

1369


Reputation :

3


Registration date :

2015-07-19


Subject: Re: Rules/Guidelines Sun Jul 19, 2015 10:39 am

---